About Power Tools & Abrasives Limited
Power Tools & Abrasives Limited is an industrial supply company specialising in metal working abrasives and metal polishing comsumables mainly to the stainless and aluminium industries.
Established in February 2003 by Robert Parry and Vicky Loader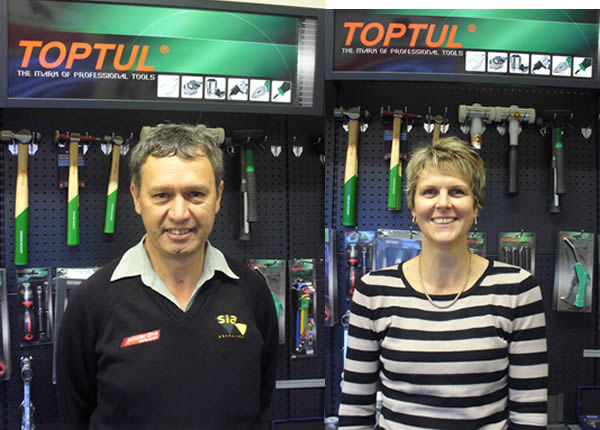 Rob is the owner/manager and has been in this industry for 25+ years. Rob has considerable knowledge and experience in metal polishing and engineering supplies.
Specialist suppliers of Hand Tools, Power Tools, Machinery and Engineering Supplies
Exceptionally high customer focus
Unbeatable service
A can do attitude to supplying industrial products and service
Capable and efficient in all freighting areas
Preferred suppliers to some of Hamiltons largest industrial firms
---

Power Tools and Abrasives Ltd is New Zealand's sole distributor of Cibo Time Saving Abrasives
a Belgium manufacturer of top quality european polishing tools and abrasive consumables.